The story of GenZ is an inspiring tale of innovation and scientific breakthroughs. Founded by a group of top VCs in MENA and ambitious and driven scientists&engineers from diverse scientific backgrounds, GenZ Biotechnology set out on a mission to revolutionize the field of technology and make a positive impact on human health.
The journey of GenZ Biotechnology began with a vision to develop advanced diagnostic tools and therapies that could improve disease detection and treatment. The team dedicated countless hours to research and development, pushing the boundaries of scientific knowledge and exploring new possibilities from cancer to infectious diseases.
One of the pivotal moments in GenZ's story was the discovery of a groundbreaking technology that allowed for rapid and accurate protein testing. This technology, based on cutting-edge biotechnology, mechanics and bioinformatics, enabled GenZ to develop highly sensitive and specific diagnostic tests for a wide range of diseases
As news of their breakthroughs spread, GenZ Biotechnology gained recognition in the scientific community and attracted attention from investors. With increased funding, we were able to expand our research efforts and accelerate the development of innovative biotechnological solutions.
Over the years, GenZ Biotechnology successfully launched several diagnostic tests that revolutionized the field. Our tests not only provided earlier and more accurate detection of diseases but also easy to self development kit for custom protein testing. That offers researches a uniqe state of the art solution for advance proteomics research and personalized treatment options based on a patient's metabolic profile. This personalized medicine approach led to more effective and targeted therapies, improving patient outcomes and quality of life.
With each milestone achieved, GenZ Biotechnology continued to push the boundaries of what was possible in medicalcare. Our relentless pursuit of scientific excellence and commitment to improving human health earned them global recognition and numerous accolades.
The story of GenZ Biotechnology is a testament to the power of passion, collaboration, and scientific curiosity. By combining their expertise and embracing the latest advancements in biotechnology, the team at GenZ has made significant contributions to the field, shaping the future of medicine and paving the way for a healthier world.
Our Values
How do we generate impact

Genz generates a social impact on the world by making reliable and affordable health services accessible to a larger population. Their focus on developing innovative technologies for molecular diagnostics helps to reduce inequalities in healthcare and promote early detection and prevention of diseases. By partnering with academic research projects, they also contribute to advancing scientific knowledge and improving the quality of healthcare globally. Overall, Genz's products and services have the potential to significantly improve public health outcomes and make a positive impact on society.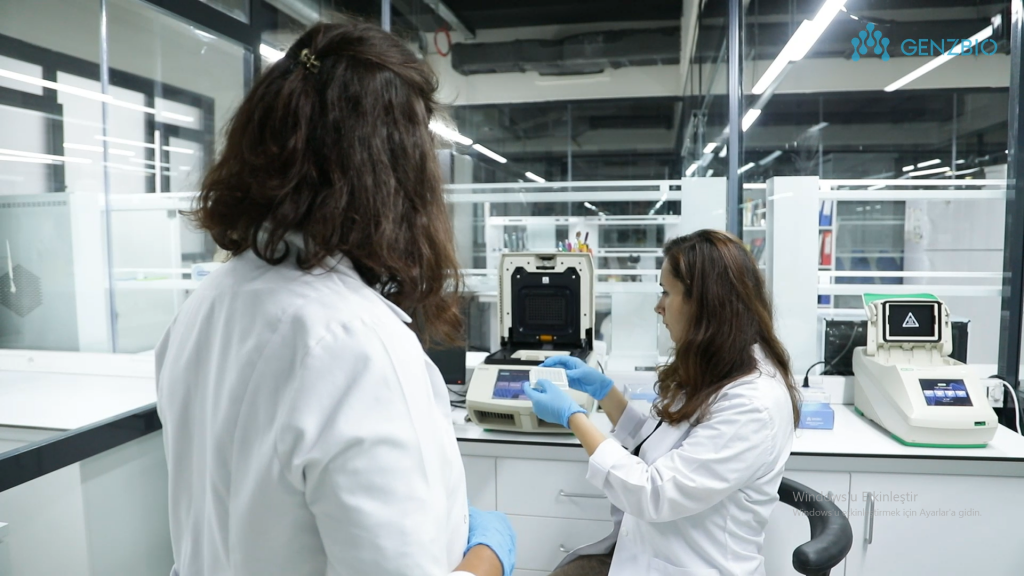 Innovation
GenZ is characterized by its development of a diverse range of innovative products that have significant applications in molecular diagnosis. These products introduce innovation to the market, addressing existing gaps and meeting unmet needs.

Social Impact
GenZ Biotechnology is committed to making reliable healthcare accessible to more people and reducing health inequalities. Its products aim to improve the accuracy and speed of disease diagnosis, which can lead to more timely treatment and better outcomes for patients.

Proprietary Technology
GenZ has developed its proprietary-based tests and next-generation POCT technologies, which enable extremely reliable and fast results with a fully automatized diagnostic procedure. This provides a unique selling point in the molecular diagnostics market and makes Genz Biotechnology stand out from its competitors.
https://bogaziciventure.medium.com/interview-with-umut-a%C4%9Fy%C3%BCz-founder-of-genz-biotech-edda0f2779b1
https://webrazzi.com/2021/06/25/biyo-teknoloji-girisimi-genz-saglik-verilerini-toplamak-genzpro-adini-verdikleri-sistem-uzerinde-calisiyor/
Publications
2023
Elgun T, Oltulu M. Y, Gök AY, Ağyüz U, Kılıç U Determination of Rh type and gender using circulating cell-free fetal DNA in early pregnancy of Rh negative women in Turkey. Transfusion Clinique et Biologique 2023 Apr 26 Doi : 10.1016/j.tracli.2023.04.004
2022
Ağraz M, Ağyüz U, Welch EC, Kuyumcu B, Burak MF (2022) Machine learning characterization of a novel panel for metastatic prediction in breast cancer. Glob J Perioperative Med 6(1): 005-011. DOI: 10.17352/gjpm.000011
2020
Hayretdag C, Algedik P, Ekmekci CG, Gunal OB, Agyuz U, Yildirim H, Coskunpinar E. Determination of genetic changes in etiology of autism spectrum disorder in twins by whole-exome sequencing. Gene Reports. 2020 Feb 1:100618.
2017
Turkdogan D., Usluer S., Akalin F., Agyuz U. and Aslan E.S., 2017. Familial early infantile epileptic encephalopathy and cardiac conduction disorder: A rare cause of SUDEP in infancy. Seizure, 50, pp.171-172.
Awards
2023
Listed in Venture Capital Matchmaking May 2023 report by Major of London.
https://eu.eventscloud.com/ehome/vcm/publications/
2021
Hello Tomorrow Deep Tech Pioneer
2021
1MillionStartups UK- Female Founders Finalist
2021
Sanofi Pharma Turkey – PharmUp Finalist
2021
A2030 SDG Accelerator Finalist
2020
Hannover Plus Awards, Germany
2019
Winner of Eurasia HIMSS'19 EurasiaStart
2019
Forbes Turkey 38th startup in top 50
2017
TechAnkara top 9 startup
2017
TOBB Tepav BIOSTARTUP Mena 3rd startup
2017
Startup Journal top 100 startups